One of Circle K's few advantages over the years has been their coffee. It's not fancy or trendy, it's just delicious.
If you like coffee there is a good chance that among the many quick stops you can make to buy coffee you will find yourself at CircleK.
The coffee is not too strong, too bitter or too weak. It is just a good cup of joe much in the tradition of Dunkin Donuts' cup of joe.
CircleK apparently decided that it needed to up its coffee game. On a recent visit to a Circle K I was greeted by a new coffee brewing setup. Shiny and new with hoppers of fresh beans sitting on top the sign promised fresh ground, fresh brewed coffee. The setup looked designed to attract millennials. But, no matter as long as it brewed delicious coffee what did I care?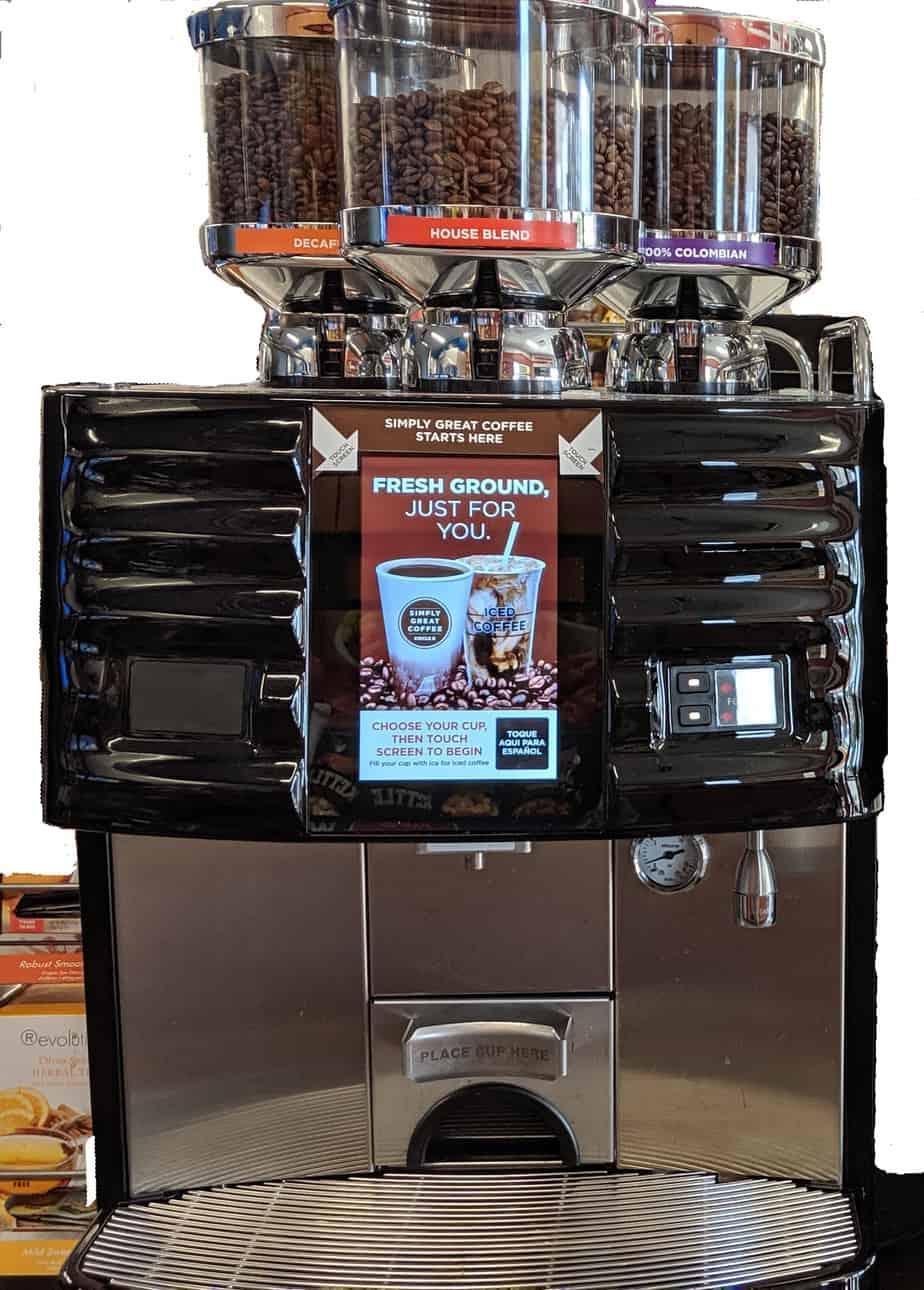 I usually add the Half and Half to my coffee before I add the coffee, that way I don't have to throw away a coffee stirrer. In this setup though I wasn't sure if the cup would overflow as it was going to automatically dispense the coffee into the cup.
The machine did stop to ask me if I wanted to leave room for cream so in the future I can probably add the Half and Half first. After answering the questions about which beans I wanted (CircleK House Blend) and the size of my cup (large) the machine was off and running. One could hear the coffee being ground and then the whir and hiss of hot water being pushed through the grounds. Soon I was presented with a freshly ground, freshly brewed cup of coffee.
It tasted terrible.
It was weak, bitter and had no-for lack of a better term, body.
It was my first cup. Maybe it's a one off, I'll update in the future. But for now I will keep frequenting the stores that still have the older brewing machines.